There's a common thread running thru both 1970s New Zealand punk band Primmers and 80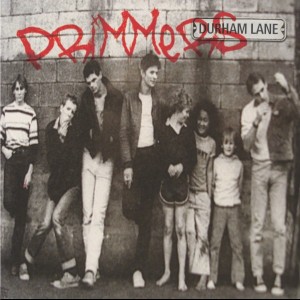 s band Penknife Glides. Both have waited 30 yrs until independently releasing an extensive back catalogue of their work.
Cliff Skeats Gravelle, a founding member of both bands has been instrumental in this resurgence.
This week Primmers release their very first CD so we've included their accompanying press release below…..
It was early 1979 in the midst of the heady New Zealand punk explosion that the Primmers first unleashed their own brand of no nonsense rock to an enthusiastic Auckland public. With their call to arms anthem Youre Gonna Get Done hitting a raw nerve with diehard fans and subsequently being included on the now infamous AK79 compilation album of that year, the Primmers had claimed their rightful place amongst a select number of underground New Zealand punk bands.
Following the demise of the Primmers in 1980, Karel Van Bergen went on to front The Features and later joined London art house group Band of Holy Joy while Cliff Skeats Gravelle established Penknife Glides in New Zealand in 1980, and by the mid 80s had co founded London band The Wyrd Things featuring Terry Chimes from The Clash, Sham 69s Dave Tregunna and Nasty Suicide ex Hanoi Rocks.
Now fast forward some 30 odd years and in 2012 the Primmers have compiled 11 of their best songs from that post punk era packaging them into this limited edition press release only debut CD entitled Durham Lane. Sourced from an archived selection of demo and live recordings, these never before released tracks offer a rare insight into the 1970s Auckland punk scene giving the listener the opportunity to experience the Primmers at their vociferous best. LIVE
This CD is also available on itunes
The Band.
Karel Van Bergen —-Vocals
Cliff Skeats Gravelle–Guitar, Vocals
Chris Molloy———-Bass
Miriam Ludbrook—–Keyboards, Vocals
Dave Bebb————-Drums